Proposed at the Free Spirits, mythical bar, typical of Miami's atmosphere with its wooden bar, televisions, regular customers and its contemporary art's aficionados, the exhibition Spirit your mind offers an experience to live. Because, when one's comes into the bar, he might notice nothing, and the screens are still broadcasting animated images.
Except that when one looks closer, it's not only the news or the sport matchs that are playing on televisions, but artists' videos. In turns, mesmerizing or new age, documentaries or inspired by the spirit of television, digital animations or poetical reveries, create a subtle evolution in the feeling within the bar.
The decoration in itself seems to be swaying and to swept up the spectator…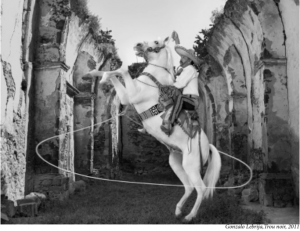 Spirit your mind is a Chalet Society project – founded by Marc-Olivier Wahler. 
The Chalet Society is a project designed to encourage new reflection on the contemporary art institution. Its mobile structure endeavours to develop formats that work on a variety of platforms, similarly to software capable of working with any hard-ware. Launched in 2012, the Chalet Society's first exhibition, the Museum of everything, attracted over 65,000 visitors. Since then, the Chalet Society has become an art center internationally renowned for its cutting-edge exhibitions and bold artistic settings.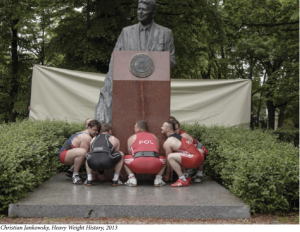 Participating Artists 
Matthias Bitzer, Samuel Boutruche, Ed Fornieles, Christian Jankowski, Jesper Just, Oliver Laric, Gonzalo Lebrija, Ange Leccia, Jillian Mayer, Angelica Mesiti, Laure Prouvost, Florian & Michael Quistrebert, Rafaël Rozendaal, Jim Shaw, Chloe Wise.
Spirit your Mind will present 5 new videos specially created for the exhibition by Samuel Boutruche, Ed Fornieles, Oliver Laric, Jillian Mayer, Rafaël Rozendaal.
The exhibition will be held in 2 Chapters, Hypnotic Chapter and Media Chapter.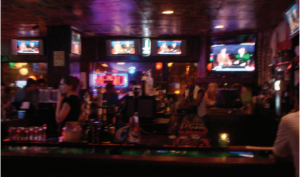 © Spirit your mind
The Free Spirits Bar – 100 21st St. Miami Beach, FL 33139
The Free Spririts is a mythical bar characteristic of Miami's atmosphere with its wooden bar, its televisions, its regular customers and its contemporary art's aficionados. Ideally located between the Hotel W and the Setai, in front of the Bass Museum, the Free Spirits turns into one of the landmark of contemporary art's aficionados during Art Basel Miami Beach.
By setting up a video program there during the fair, we're willing to turn it into the place to be for all the preparties of Art Basel.
The project is supported by Locust Projects is a not for profit exhibition space dedicated to providing contemporary visual artists the freedom to experiment with new ideas without the pressures of gallery sales or limitations of conventional exhibition spaces. Local, national and international artists are encouraged to create site-specific installations as an extension of their representative work. Locust Projects supports the local community through educational initiatives and programming that are free to the public.